Saradha Scam Accused MP Kunal Ghosh Attempts Suicide – Financial Express – 15-Nov-2014
November 15, 2014 - Uncategorized
One of the prime accused in the multi crore Saradha chit fund scam, Kunal Ghosh – a former Trinamool Congress Rajya Sabbha Member tried to commit suicide at Presidency Corrctional Home in Kolkata late last night where he was lodged for past several months. Ghosh was rushed to SSKM hospital in the wee hours of Friday when prison guards reportedly noticed him lying in his cell in an "abnormal position" with some sleeping pill strips lying by his side.
The jail doctor was summoned immeaitely and Kunal Ghosh was moved to the SSKM hospital at about 3 am wher ehe told the attendign doc tor that he had consumed about 30/40 sleeping pills. The doctors immedaitely washed his stomach and by late afternoon his condition was stated to be stable in the CCU.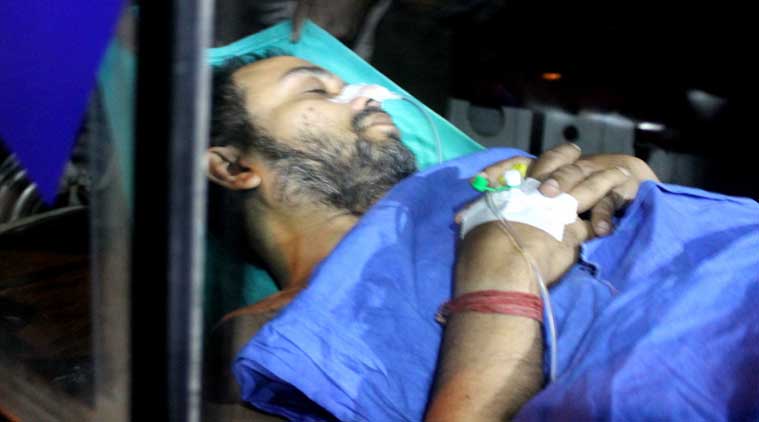 Kunal Ghosh taking to Cardiology depertment fron Critical Care Unit on Friday evening. He admited in SSKM for his attempt suicide in Jail on Thursday letnight. (Source: Express photo)
Kunal Ghosh lived upto his threat just three days ago. On November 10, while being taken to City Civil court at Bankshal in Kolkata for production, he had shouted at the waiting media persons from the prison van saying that he would commit suicide within three days if the real culprits in the Saradha case were not arrested by the CBI. He alleged that the police had let free the actual culprits while he was rotting in the jail. Earlier, too, he had pointed fingers at several top Trinamool Congress leaders for their alleged complicity in the Saradha scam and demanded that they should be arrested and prosecuted.
However, as the day grew, the state government suspended in quick succession the Jail superintendent, the medical offier and the prion guard pending by the police to ascertain the facts and circumstances of how Kunal Ghosh attenpted suicide inside the prison cell. By all standardes it was surprising as to how could he lay his hands on such a large number of sleeping pills.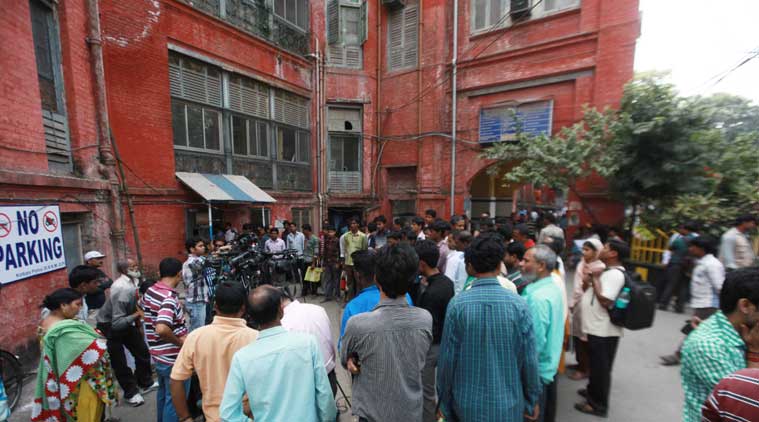 SSKM hospital on Friday morning after Kunal admited in CCU. Kunal Ghosh attampted to suicide in Jail. (Source: Express photo by Subham Dutta)
The Prisidency Correctional home, the Alipore Correctional home and other central jails in Kolkata are notorious for instances when various banned items have been "smugglinged in" for jail inmates – from lifers to the ordinary. Obviously, there existed well established channels within the prisons with active collusion with prison staff for maintaining such illegal supply chains to the prison inmates from continued…