'No Water, No Electricity, No Sewerage, No Roads': Welcome to DDA's New Lucky Land – The Indian Express – 4-Dec-2014
December 9, 2014 - Uncategorized
Teenu Rani, 22, was one of those lucky applicants who got a flat in the DDA's Housing Scheme lottery last month. But her hopes of being handed over the new flat by January and starting a new life there were dashed when she visited the block in Rohini Sector 4.
The DDA's vice-chairman, Balwinder Kumar, admitted that the 384 single-bedroom Janta flats in the area were in a "very bad state". A total of 5,000 allotted flats, in Rohini and Siraspur, are still under construction and he said he hoped they would be handed over by March.
"The flats in Rohini Sector 4 are Janta category and have a single room. We had problems with the contractor and there were many delays. As a result, these 384 flats are in a very bad state. We have taken steps to improve them and are confident that we will hand over all the flats by March 2015," Kumar said.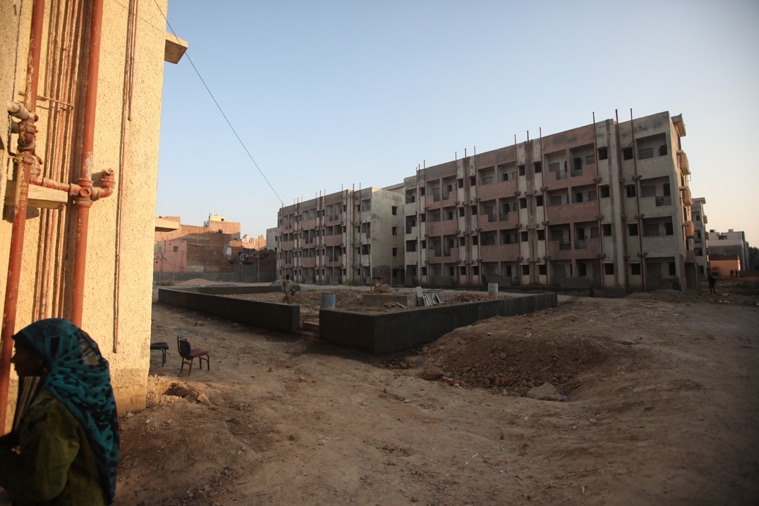 But the question remains for Rani and others: in what condition will their flats be?
While the DDA had said they would give a large majority of those who won the draw their keys by January, around 5,000 flats concentrated in Rohini (Sectors 35 and 36) and Siraspur have yet to be completed.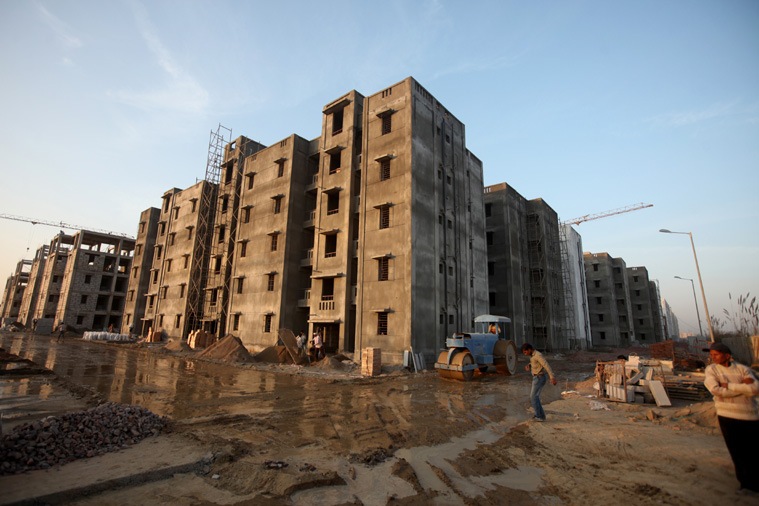 "In these flats, only the finishing touches are left. Access roads need to be built and shops need to be constructed in order to make these complexes self-sufficient," Kumar added.
Rani does not share Kumar's optimism. She said the "home of her dreams" was nothing like she imagined it to be, based on the brochure. "It's in ruins. There's no water, no electricity, no roads and no sewerage. There are no shops nearby and the place is inaccessible. I thought I was lucky to have won the lottery. Now, I don't think so," she said.
Originally from Ludhiana, she is a third-year BA student and lives with her brothers in Karol Bagh. As per the scheme, she said she needs to pay a registration fee of Rs 1,00,000 to the DDA.
"I have to pay the full sum next week. But I have been allotted a flat which is simply not worth the sum," she said.
Rani said while the brochure had said that the approximate area of the individual flats would be 28.2 sqm, the declaration in the 'sample room' says the rooms are only of 26.09 sqm.
A DDA status report, accessed by Newsline, reads, "Out of 8 blocks of 64 units each, structure and finishing work in 6 blocks are completed…" but "work in 2 blocks (128 units) is yet to start".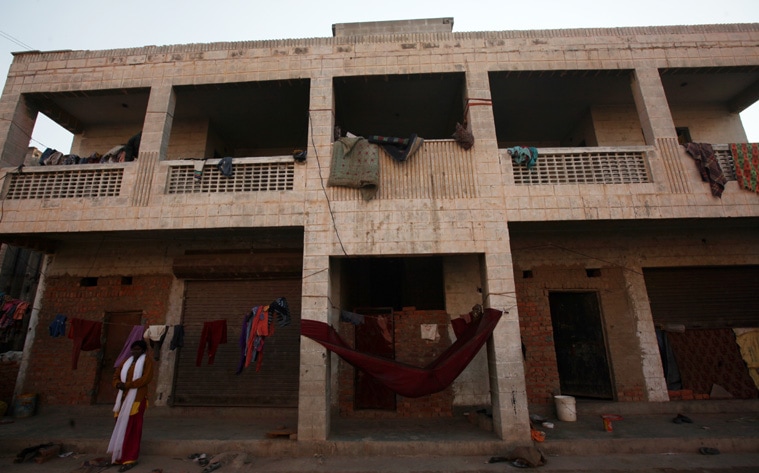 The Master Plan for the housing scheme lists 6-metre and 9-metre wide roads. But they are not there. Four green belts have been mapped out, but construction debris and pools of sewage have taken its place.
Two areas have been listed as being encroached upon. Houses with residents living in them for at least 12 years await the new arrivals.
As per the status report, the Delhi Jal Board has made water available but supply lines are not complete. It adds that while a peripheral sewer line is available, the scheme for the internal sewer line is yet to be sanctioned.